Overhaul of engines
On request we can repair and overhaul your engine.
The engines are dismantled completely, and cleaned.
After the cleaning we make a list of all necessary repairs and parts we need to rebuild the engine.
We notify our customers of the total overhaul costs.
After acceptance of the price-offer we rebuild and test the engine.
The rebuild engines are warranted for one year or 5000Km.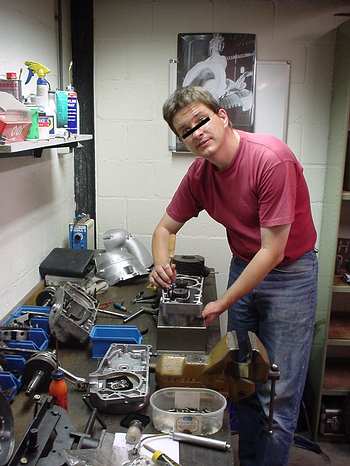 Picture on the left:
One of our former employees Henk T. working on an engine.
Look at the smile on his face, he finally got it right!

All caractures on this picture are made unrecognizable on request of the IRS.
Any similarity with existing persons is based on coincidence.